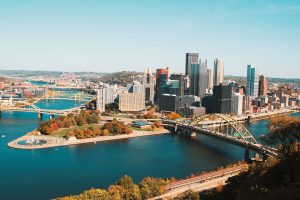 INDIANAPOLIS—Accessa announced that it has acquired Clark Deco in Pittsburgh. The move by the Indianapolis-based provider of high-quality coating, chemical and equipment solutions is consistent with its continued growth, this time farther into the eastern United States.
Clark Deco has been selling high-quality coatings and related supplies to the greater western Pennsylvania and northeastern Ohio markets, and beyond, since the 1950s. Accessa will continue Clark Deco's tradition of providing excellent customer service and support, while working to further enhance these traits and its many fine product offerings.
"This is exciting for our entire team. As we continue to expand, we're humbled to have this opportunity. The employees of both companies understand the value of acting as consultants for customers so they can make the best choices. This shared mindset and commitment to providing top-shelf products made this a natural fit," said Accessa President and Principal Joseph Todd.
In addition to Indianapolis and Pittsburgh, Accessa has locations in Chicago and Arthur, Illinois; Elkhart and Jasper, Indiana; Denver, Colorado; and Millersburg, Ohio.
Clark Deco President D.C. Clark will join the Accessa team as Integration Manager and Vice President of Accessa Marketplace Solutions.
"The relationships I've developed over the last 12 years through Clark Deco mean a lot to me. I look forward to continuing to serve these customers and supply sources more comprehensively as part of the Accessa team," Clark said.
Clark Deco's existing staff will also come on board the Accessa team.
"We look forward to welcoming D.C. and the Clark Deco staff to 'Team Accessa.' We know they will bring new perspectives and experiences to the table as we continue to build this team and extend our product and service offerings," said Accessa Vice President and Principal Vince Todd.
About Accessa
Based in Indianapolis, with eight locations across the United States, Accessa has been helping customers improve their products and bottom lines since 1979. All of Accessa's customers, large and small, have access to coatings (Accessa Coatings Solutions), chemical products (Accessa Chemical Solutions), and related equipment products (Accessa Equipment Solutions) that perform to the highest standards. Our team and partners represent an industry-leading brain trust of knowledge, experience, creativity and know-how. Visit accessa.com or call 800-593-0126.