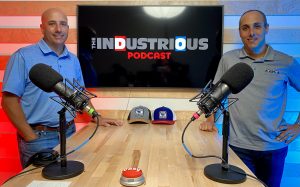 Over the past year, every company has had to adapt and find new ways of doing business.
Accessa is no exception.
Communicating with clients, employees, and vendors is more important than ever before.
And today, there are more ways to do that than there have ever been.
Earlier this year, Vince Todd, Jr. was tossing around some marketing ideas.
"Knowing that we wanted to resurrect the blog and knowing how many people listen to podcasts now, whether they're audio only or audio and video, it made sense as we bring back the blog to do so with a podcast," he said.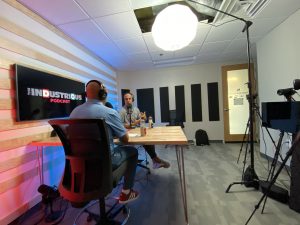 When Vince approached his brother about it, he realized Joe may need a little more convincing.
"It was about five to 10 seconds of just dead silence. And then it was, 'Are you serious?'"
Vince, Vice President and Principal, and Joe, President and Principal, have worked side by side at Accessa for almost 18 years.
Launching a podcast wasn't something Joe saw himself doing – now or ever.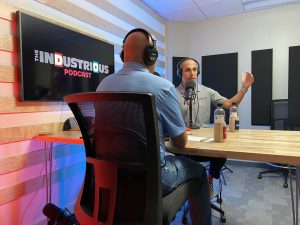 "I think it's going to be a massive learning curve for me personally," he said.
But he can appreciate the value in it, so he's willing to give it a try.
"I'm really interested to see how we can apply our industries and our business – which can sound really dry – how can we bring an element of personality and entertainment to that so people can learn in a way where they can say, 'That was really enjoyable. I didn't know I was learning there.'"
From customers and employees to vendors and partners, it will be an opportunity to teach, listen, and learn from each other.
"We'll have guests come on to talk about products, new trends, application details, dos and don'ts, and we'll just talk about it – we'll have conversations and learn from their experience," said Vince. "By sharing these stories and educating our listenership and viewership in our marketplace on these items – if it allows them to take away some nugget of wisdom and prevents them from making a mistake or simply allows them to improve their product and ultimately, improve their bottom line – then that's what we're trying to do."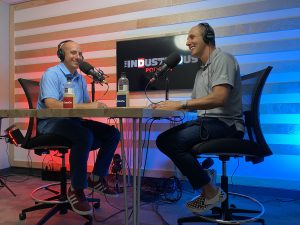 As their business grows, so does their need to communicate with more people in more places.
"Based on all the different geographies that we cover, there are a lot of similarities in each market, but there are also differences," Vince said. "So, that will come into play and as Accessa continues to expand, that only becomes more important."
As family members, the Todds have differences and similarities of their own.
"We're brothers and all that comes with that. I think we can read each other fairly well," Vince said. "We'll have some fun with it. I'm sure we'll have our brotherly moments that will provide some comic relief for everyone."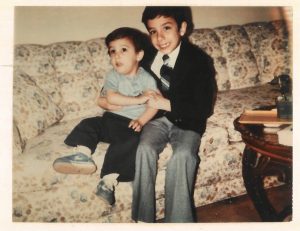 Along with sharing their personalities, the podcast is a way for them to share their vision, their passion, and their values.
"I think what it allows is an opportunity for Vince and me to tell the story of Accessa, of our daily approach to the business and our industry from a small business perspective, from a family business perspective, from a 'How the heck do you have a brother that's a business partner and not want to kill each other?' perspective," Joe said. "That isn't always the case, sometimes we do want to kill each other."
Just like family – in business, it's about bringing your differences to the table and working them out.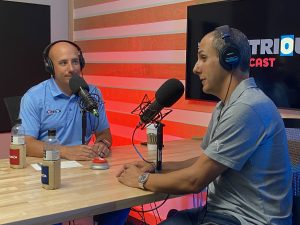 For Joe and Vince Todd, The Industrious Blog and Podcast is a way to shine a light not only on their business, but also on their industry.
"It's kind of grimy. It's not sexy. It's not tech. It's not finance. It's not medical – those things get all the press and the headlines," said Joe. "It's manufacturing – it's the backbone. To bring a leading form of marketing to an industry that lacks glamour – I want to see how we merge those things and make it work."
Keep an eye on Accessa's social media channels: Facebook, Twitter, Instagram, and LinkedIn for updates on the launch of The Industrious Blog and Podcast. And make sure you subscribe to the Accessa YouTube channel and enable notifications, so you can be alerted when new episodes drop.
#beindustrious