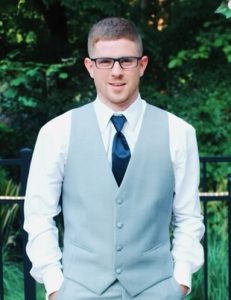 Accessa, an Indianapolis-based company that specializes in high-quality coating, chemical, and equipment solutions, is pleased to announce the addition of Jarrett Brey to its team.
Jarrett Brey joins Accessa as a Coatings Consultant covering Southern Indiana, Southern Illinois, and Kentucky.  Jarrett previously worked for a local cabinet company as a cabinet maker and project manager, working closely with designers and architects on large and small commercial projects.  When he's not talking cabinets, Jarrett enjoys spending time with his family, playing and watching sports and attending his daughters' softball tournaments.  Jarrett and his family reside in Owensboro, Ky.
"Jarrett has several years of coatings experience in a variety of manufacturing environments. His knowledge gained, and relationships built will be an invaluable asset to our customers. We look forward to Jarrett's addition to team Accessa's roster of employees and continuing our growth trends in this geography," says Sales & Business Development Manager – West, Chad Purdy.
About Accessa
Based in Indianapolis, with eight locations across the United States, Accessa has been helping customers improve their products and bottom lines since 1979.  All of Accessa's customers, large and small, have access to coatings (Accessa Coatings Solutions), chemical products (Accessa Chemical Solutions), and related equipment products (Accessa Equipment Solutions) that perform to the highest standards.  Our team and partners represent an industry-leading brain trust of knowledge, experience, creativity and know-how.  For more, visit accessa.com or call 800-593-0126.