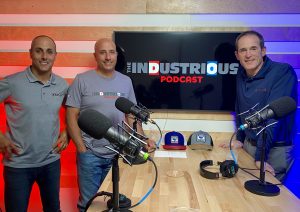 John Andreoli has spent his whole life in Wisconsin.
After graduating from the University of Wisconsin – Whitewater, he stumbled into the paint industry.
"You graduate from school and you're not raising your hand in the front row saying, 'I want to be a paint salesman.' What it really came down to was I needed a job."
That job turned into a career.
He started in the paint stores and moved into wood coatings in 2010, after Sherwin-Williams acquired Becker Acroma. Today, he's the National Sales Manager for AcromaPro's Industrial Wood Division.
"My whole working adult life has been about paint."
But for Andreoli, it's really about the people.
"The great thing about the relationship we have with our distributors is that we're friends with a lot of people and it's been a long relationship," he said.
His decade-long relationship with Accessa has evolved into a partnership – one that's constantly growing and evolving.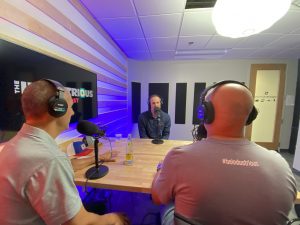 Like any relationship, it has its ups and downs.
"That's the difficult part sometimes – I have to bring you bad news. And when you have a good relationship like we do, I don't like doing that. But at the same time, I need to tell you exactly what's happening and get you in a position where we can get through some of these things."
The challenges created by the COVID-19 pandemic – from pricing to raw material shortages – is like nothing he's seen in his 30-year career.
"Nobody has seen this," he said. "There are just so many different obstacles. Every time you see the light at the end of the tunnel, it's a train, unfortunately, coming the other way – and it's a new obstacle that you have to overcome."
Today's environment makes relationships even more important.
"We're mutually meeting goals and that's what a true partnership is all about – so we both win. And that's what we're going to end up doing here."
For more on the challenges of supply and demand, the future of wood coatings, and how Andreoli brings value to his clients, tune into episode 2 of The Industrious Podcast.
To subscribe to The Industrious Podcast, go to the Accessa YouTube channel or download it anywhere you get your podcasts. And don't forget to subscribe and enable notifications so you'll be alerted when new episodes drop.
#beindustrious