LOCATION: Jasper, IN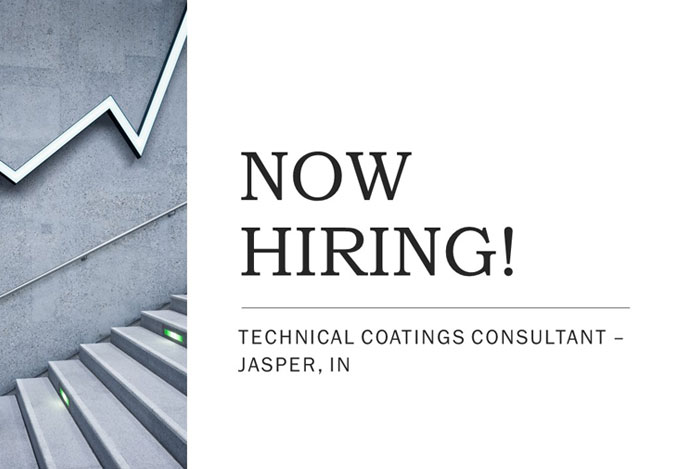 POSITION: Technical Coatings Consultant
DEPARTMENT: Operations
ACCOUNTABLE TO: Operations Manager
MAIN FUNCTION: Responsible for providing a high-level of technical expertise, including application support and custom color matching, within the industrial coatings industry, particularly industrial wood coatings. Develop and maintain a relationship with existing and prospective customers through industry expertise in multiple applications technologies. Effectively interpret customer needs and issues and implement solutions. Acquire a solid understanding of our current market, competitive environment, and areas of growth.
SPECIFIC DUTIES:
Develop strong, positive working relationships with each customer. This includes providing product and application support for customers and the Accessa sales team.
Maintain up-to-date knowledge of industry trends, technical developments, and government regulations that affect target markets.
Understand a customer's business needs and effectively communicate.
Support and assist the local lab with Lab Work Requests, custom color matches, and general QC work as needed.
Develop and maintain communications in a cooperative and professional manner with all levels of staff and customers.
Demonstrate creativity and initiative in problem solving scenarios.
Perform other related duties as assigned.
Benefits include:
Paid vacation and holidays
Birthday day off
PTO
Partially sponsored medical, dental, vision insurance
Life insurance
Partially sponsored short & long term disability insurance
401k plan with competitive Accessa matching program
Competitive wage rate
Performance bonus opportunity
Requirements:
Some overnight travel
Satisfactory driving background check
Ability to lift up to 60 lbs to waist height
Ability to work in standing position for multiple hours per day
Experience:
Coatings application: 3 years (Preferred)
Color matching: 2 years (Preferred)
Please send resume to jobs@accessa.com.