How companies sell their products and services varies widely, and there isn't a one-size-fits-all method. At Accessa, we take a relational approach, opposed to a transactional one. I'm discussing these here for two reasons:
To pass along pros and cons of each type so that you might use this information for your own sales team.

To show how this sales strategy best serves Accessa customers.
Accessa customers are typically not in the business of single-use, disposable products. Instead, they are manufacturing products that will be used by third parties for years. A set of custom kitchen cabinets, order of military equipment or delivery of auto parts must stand the tests of time, wear and tear.
These goods also represent the manufacturer who sold them. As the provider of a coating or chemical used in the production of those goods, we take that responsibility to our customers seriously. We want them to look as good as possible for their customers.
First, let's define the two sales approaches.
Definitions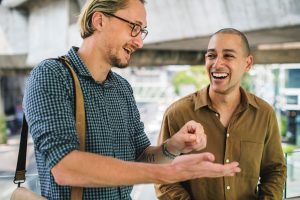 Relational Selling: This kind of selling involves nurturing a prospect. This is more "white glove" service opposed to commoditization of a product or service. In relational selling, a salesperson builds rapport with the buyer and earns their trust in order to sell to them. Highlighting a product's features and negotiating prices aren't top priorities. Relational selling is based on a sincere foundation of trust, and final decisions tend to be made based on "a good gut feeling."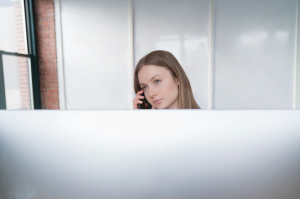 Transactional Selling: This strategy involves focusing on achieving quick sales, not long-term customer relationships. A transactional selling tactic is most often a fit for businesses that offer more generic products or services, and generate profits by closing a high volume of deals. In these situations, salespeople are hitting the phones early and often to make cold calls and pitch the benefits of their products or services.
So, which style fits your business? Consider these pros and cons:
Pros
RELATIONAL SELLING
Customer Loyalty: Once a customer knows they can trust you and your products, you earn their loyalty. Even when something goes wrong, if you have an open, honest relationship with your customer, you can more quickly and comprehensively handle the issue and help them move forward. This sort of service can lead to continued sales.
Can Be Professionally Rewarding: In long-term customer relationships, the sales rep must exhibit high levels of customer service. When a process needs troubleshooting or an order needs to be rushed, the salesperson (and his/her inside team) must jump in and make sure the customer is well cared for. This sense of responsibility and connection to a customer can give sales teams more reasons to be loyal to their customers and employer.
TRANSACTIONAL SELLING
It's Fast: Transaction-focused selling doesn't require you to think far into the future for a customer. It's all about quick sales and lots of them.
It's Simple: Relationships can be messy. When a sales rep is more focused on making the sale than nurturing a prospect, they avoid the need to get to know the customer's business and the turbulence of a long-term relationship.
Cons
RELATIONAL SELLING
It's Slow: Earning trust and loyalty can't be done overnight. It takes conversations, interactions, proof and great customer service. If you're looking for a quick, one-time sale, do not spend time building relationships with your customers.
Takes People Skills: For salespeople who would rather hide behind a phone or email inbox than get face to face with customers, relational selling can be a challenge.
Have to Think Long Term: Real customer relationships last longer than the time it takes to process an order. Sales teams that only want to think about the short-term sale will be ill-equipped to practice relational selling.
TRANSACTIONAL SELLING
Lack of Loyalty: When someone buys based on price and features, they will use the same logic when another potential vendor comes along with a slightly better price or suite of features. They have no loyalty to you because they have no relationship with you.
Can Be Combative: If you and your prospect are haggling over price, you can easily create a win-or-lose situation. When buyers feel like they have had to compromise unnecessarily, you can likely say goodbye to any repeat business.
Short-Term Rep Rewards: People are motivated by different things. If your sales team craves something more from their work than the satisfaction of closing a deal, transactional selling isn't likely the best approach for them.
When we at Accessa call our customers "partners," it's not lip service. In our business, relationships, honesty and accountability are what matter. In manufacturing processes, there will be bumps. When  someone screws up, which sometimes is us because we're human, we need to get down and fix it — no matter who is to blame. That sort of response requires a real connection to customers.
If you're a sales leader, which makes more sense for you?