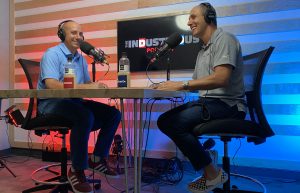 For brothers and business owners Joe and Vince Todd, the Indianapolis 500 is a holiday.
Leading up to race weekend, they reflected on the family tradition that dates back to the 1940s.
"We have a core group of families and friends that have been going with us for many, many years," said Joe. "We're very much looking forward to getting back at it this weekend as the world comes back to life, somewhat post-pandemic."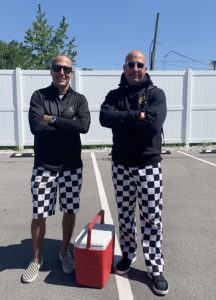 Entrepreneurship also runs in the Todd family.
Their dad, Vince Todd, Sr., had a business called Paints and Solvents. In 2002, he recruited his oldest son to help manage it.
"There was something about that idea that was ingrained in us – even going back to our high school days when Mom had the frozen yogurt shops – about doing your own thing or having your own thing or being part of something that you had a stake in," said Vince. "Now, did I think I was going to sell paint for a living? No. But when your name is on the door, so to speak, I don't want to say the product is irrelevant, but it kind of is – at least to me."
A few years later, Joe followed.
"I think it's fair to say no one enters the coatings industry willingly," he said. "They sort of get sucked in and then once you're in – you're just never getting out. It's sort of an inside joke amongst a lot of people within the paint world."
From growing the business, now known as Accessa, to surviving the Great Recession, expanding to chemical and equipment sales, and managing their way through the COVID pandemic – they're now focused on what comes next.
"Are you ready out there in podcast audio – video land?" Joe said. "Because it's a chance to make some hay, it's a chance to really go out there and do some good things from a business perspective and a community perspective. And we don't know how long it's going to last."
For more on their family, history, and industry – including how they turned the lockdown into a business opportunity and the payoff they see coming, tune into episode one of The Industrious Podcast.
To subscribe to The Industrious Podcast, go to the Accessa YouTube channel or download it anywhere you get your podcasts. And don't forget to enable notifications so you'll be alerted when new episodes drop.
#beindustrious