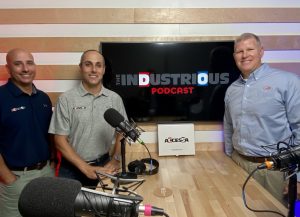 Come for the college football talk. Stay for the industry insight.
Josh Schlup, Channel Sales Manager for Henkel, was born in Chicago, grew up in the Caribbean, swam with Tim Duncan, and now oversees vendor-distributor partnerships – like the one they have with Accessa.
"We want to be able to, as a team, tell a compelling story about how successful this model has been."
For more, tune into episode 4 of The Industrious Podcast.
To subscribe to The Industrious Podcast, go to the Accessa YouTube channel or download it anywhere you get your podcasts. And don't forget to subscribe and enable notifications so you'll be alerted when new episodes drop.
#beindustrious