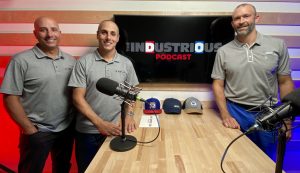 From supply issues to extended lead times, product allocation, and scrutinizing orders – Mike Sullivan from Superior Industrial Solutions on the sales process in today's environment and turning new customers into sustainable business.
"People still need a lot of help out there."
For that and more, tune into episode 5 of The Industrious Podcast.
To subscribe to The Industrious Podcast, go to the Accessa YouTube channel or download it anywhere you get your podcasts. And don't forget to subscribe and enable notifications so you'll be alerted when new episodes drop.
#beindustrious